---
Tam Paton
---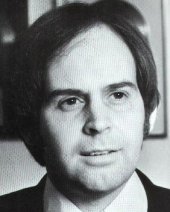 Tam was not only the former manager of Bilbo Baggins but also The Bay City Rollers (BCR). Tam liked using gimmicks to get his bands noticed - with BCR it was tartan-cladded clothing, with Bilbo Baggins it was long denim. However, both groups were followed by hordes of screaming teenage girls.
It would be easy to discuss Tam's successes and subsequent falling out with BCR, however, as this does no relate to Bilbo Baggins we will not go into that here. In addition, if you are interested the information is very easy to discover elsewhere.
In 1975, when BCR got their own TV series on Granada Television, called Shang-a-lang, due to Bilbo Baggins connection to BCR they managed to get showcased on the show.
Eventually Bilbo Baggins sacked Tam due to him spending too much time with BCR and not enough time with them. Tam was later sacked from BCR - he has stated that he was happy to get out of that relationship.
| | |
| --- | --- |
| Name: | Thomas (Tam) Dougal Paton |
| Birthday: | August 1937 |
| Born: | Prestonpans, Scotland |
| Group Role: | Manager |
Run Ins With The Law
In 1982 Paton was jailed for three years for sex offences against teenage youths (gross indecency).
In 2004 he was cleared of child sex abuse allegations.
Health Issues
Paton has had two heart attacks. He also suffered a stroke in 2004, after being cleared of child sex abuse allegations
For What It's Worth
In 2001, Paton won a 25-year fight for £500,000 of unpaid royalties from his time with BCR.
Tam Paton is now a property developer, in his native Edinburgh, where he lives in a mansion in the Gogarburn area. He also owns a villa in Spain. In December 2002 he told the Sunday Mail in Scotland he was worth more than £5m. He also told them that he had drawn up his will and was splitting his estate between animal and children's charities. "I certainly won't leave my money to the Rollers." He told the paper: "I love animals and they'll benefit from my will as well as the children's charity and cancer research. "I have two bull terriers and two Rottweilers - they are my children."